Hammes and Hammers Roofing and Construction
We are a Roofing Company that is also a General Contractor.  We specialize in Hail claims and taking care of the whole project from start to finish.  With over 10 years experience we can handle it all.  We pride ourselves on being the one contractor you can count on and trust.  Exceptional quality service with quality skilled laborers.  We Guarantee you will be satisfied with all of our work!

Residential Roofing
When it comes to replacing your roof which is the only part of your home that protects everything within, it is important to make sure your roofing project is done by professionals.  This is why we pride ourselves on having some of the best labor forces to handle every job.

Commercial Roofing
Have a business with a flat roof no worries, we can handle this as well.  We specialize in refinishing your old flat roof with a special designed coating system that can go over the existing roof and add another 10-15 years on your roof for a fraction of the cost of a new TPO roofing system.

General Construction
Our specialty and main area of focus is definitely Hail Restoration Claims.  Which we have become very efficient in and have gathered all the sub-contractors and laborers over the past six years to be confident in handling not only the roofing project but your gutters, fencing, windows, painting, and interior work due to hail damage
Mottos We Live By
We are a local company and have been mainly working by referral. This is because of a few main mottos we stand by.
We Always Answer Your Calls
We know it is important for our customers to be able to contact us. This is why you can always count on us to answer your phone calls.
We Always Show Up On Time.
We respect your time and will always be there when we say we will.
We Do What We Say We Will Do
You can depend on us to do what  we say. We want our customers to be happy with the finisshed project.
These three things are what we believe in and have made us stand out above the rest.  Of course, we provide excellent service and products, but most companies do and will sell you on products.  We believe in what's best for you, the Homeowner.
There are so many roofing companies out there, so how do you choose which one??? Here's a quick list to go over.
Is the company local?
Local companies will always be there if you need them. Others are probably just storm chasers.
Are you getting pushed to file a claim?
Don't get pushed too quickly. Make sure everything you need to discuss about your project is taken care of.
Is the roofing company being referred by a friend or neighbor?
It is always a good sign if your friends and neighbors have referred your roofer. That's why so many of our customers have been referred by others.
How nice are their trucks?
This may seem silly but often a junkie tuck means junkie work.
Ask how long they have personally been doing roofing? 
They are not experienced until a minimum of two years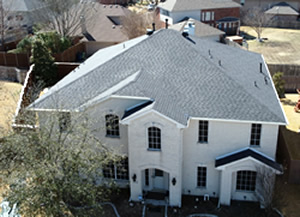 Roofing
With 10 Years Experience in Roofing we have you covered. Stop dealing with those rookies knocking on your door and have an expert take care of your insurance claim from start to finish.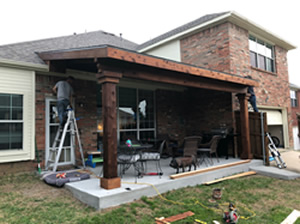 Outdoor Living
In Texas this is a must and we would love to give a FREE consultation and estimate for your project.
– Pergolas / Arbors
– Outdoor Kitchens
– Covered Patios & Pergola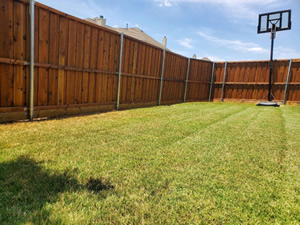 Fencing +
As a General Contractor we can help with every item on your insurance claim from windows, doors, staining, interior leaks, fencing, and gutters.  No job is to small and Hail Claims are our specialty
FREE INSPECTION or ENERGY CONSULTATION
Let us come to inspect your roof for FREE. Just fill out the form below or call 1-800-503-9887
Denver Metro
7900 East Union Ave, Suite 1100, Denver, CO. 80237
Austin
2021 Guadalupe St, Suite 260, Austin, TX. 78705
DFW
10560 Rosebud Ct, McKinney, TX. 75072